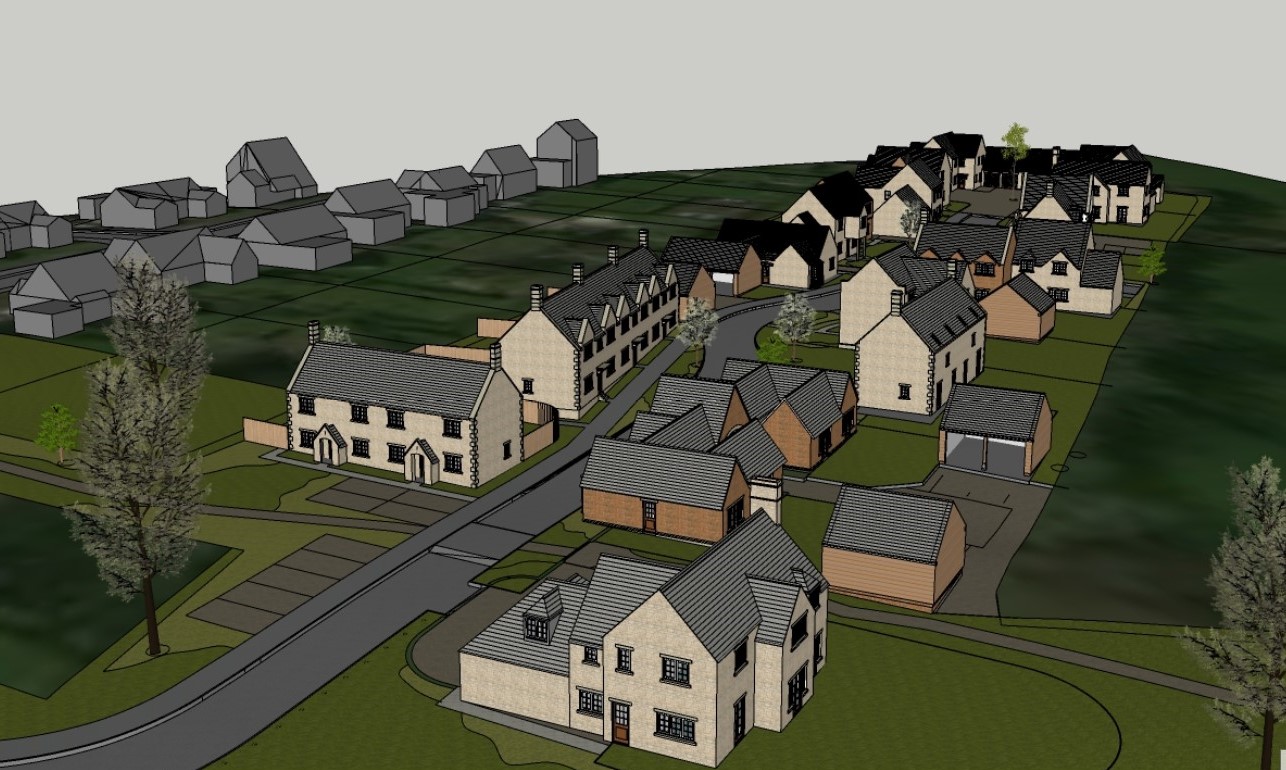 BBA have obtained Reserved Matters for 23 houses at Dancing Lane in Wincanton, Somerset. Associate Director James Cusick and Planning Director Dan Washington worked closely in order to comply with the outline permission, whilst improving the scheme to address the opportunities and constraints of this unique site.
The scheme contains several different house designs, with most being unique, much as we find in historic villages that have developed over time. This variation avoids the monotony of some new-build developments and allows the overall scheme to possess designed vistas and different characters within a relatively small area. The scheme also makes use of the long-distance landscape views to the north-east where King Alfred's Tower of Stourhead can be seen. We have subsequently been appointed to prepare the technical information by
Qdos Homes
, in preparation for construction.