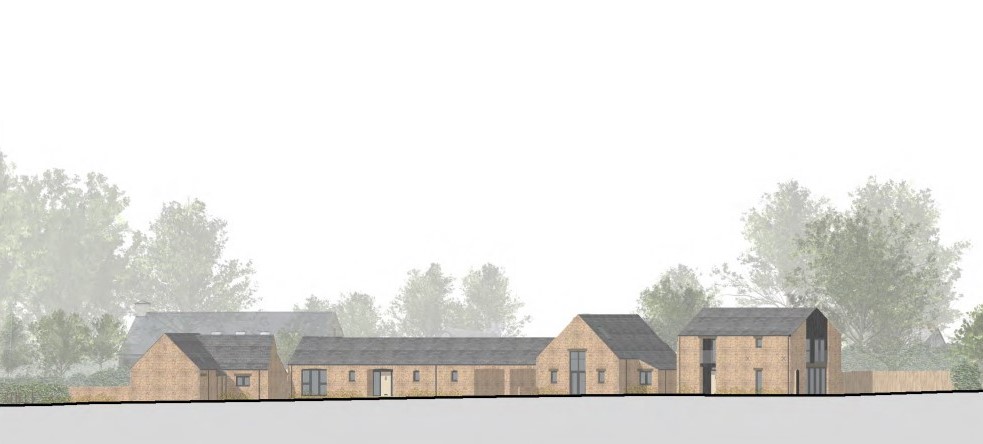 Planning permission has just been obtained for seven age exclusive bespoke new homes at The Poplars, in Deddington, Oxfordshire.
The site's historic context was central to the proposal as it is located within a Conservation Area, adjacent to Grade II* listed buildings and to the south of the 11th century Deddington Castle, a scheduled monument. This unique site required a sensitive approach, informed design development and consultation with both the Local Planning Authority and Historic England.
The form and layout evolved from identifying the constraints and opportunities of the site and minimising the impact of the development to create a agricultural style courtyard that reflected the site current use, as well as the style of neighbouring buildings. We also carefully considered to design of each of the buildings to ensure it will reflect the local materiality and detailing to create a development that is "of it's place". The proposed landscaping will enhance biodiversity, while new tree planting will not only create a shared woodland space for residents but also surround the proposal, provide screening of the buildings and thus soften and frame the view of Deddington Castle.
Client: Blue Cedar Homes